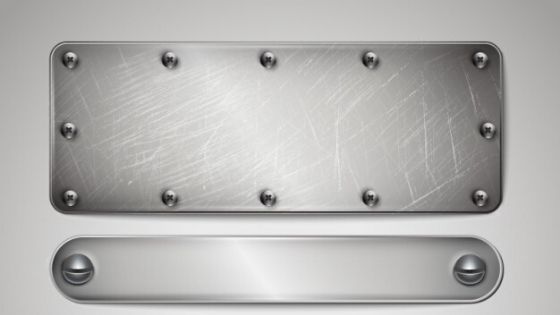 The importance of manufacturer's plate
The term "manufacturer's plate" is frequently used in the automotive industry. In fact, it allows identifying with certainty a vehicle and to ensure its traceability thanks to a set of data, in particular the serial number of the car and its country of origin . An extremely standardized and regulated sector, the mechanical industry as well as industrial machine parks are obligated to display the manufacturer's plate. But what exactly is the purpose of the manufacturer's plate in the industry, and what are the rules to be respected?
Definition of the manufacturer's plate in the industry
Just like any vehicle, industrial production machines are also subject to the obligation to display a manufacturer's plate or "machine identification plate". These must ensure quick identification of the machine tools. It shows the type of machine, its serial number, the year of manufacture, its technical data and the name and address of the company using it. Thus, the builder's plate is really an identity card for industrial products: it guarantees their traceability in case of moving, displacement, sale…
Advanced industrial marking
Industrial machines and production equipment are subject to extreme operating conditions: high temperature, friction, vibration, heat, etc. The information on the machine identification plates must remain visible and legible over time. They must therefore be sufficiently resistant to the above-mentioned constraints. Thus, the designers of manufacturer's plates and industrial marking techniques have developed several marking methods to meet the needs of companies, including chemical, mechanical or laser engraving.
An industrial marking on the identification plate of the machines
Sac marquage uses the latest technology in marking on nameplates. According to the constraints to which the concerned machines are subjected, our specialists will guide you in the choice of materials and optimal engraving techniques to ensure the durability and readability of the marked information.