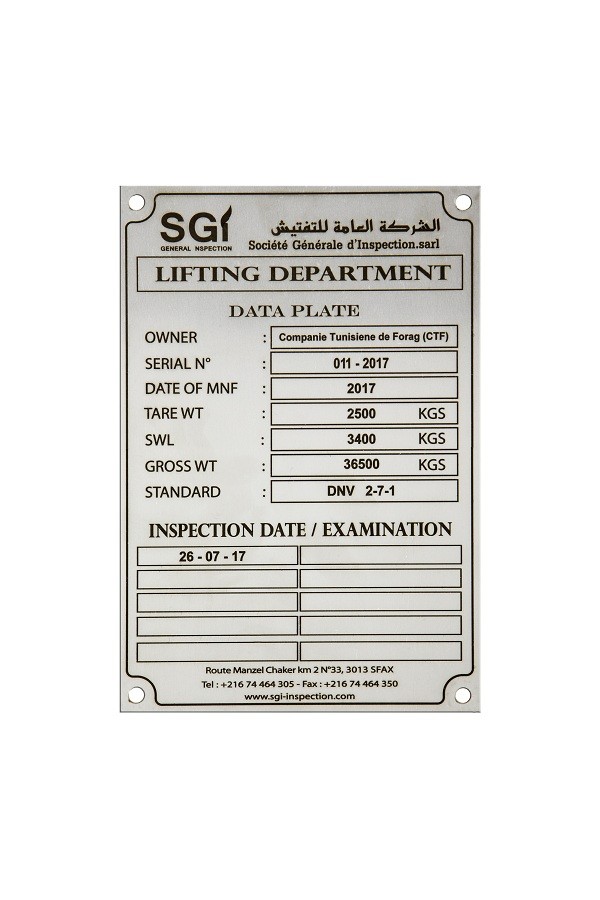 An identification plate sign is the first contact between the business and potential customers. Putting forward the name of the company, the personalized metal plate must be visible, readable, and easily recognizable. Communication tool by nature, its shapes, colors, materials become a language that should attract and encourage the discovery of your point of sale. The nameplates are a good way to make the signage inside your premises or simply to display your brand image in a reception or a conference room.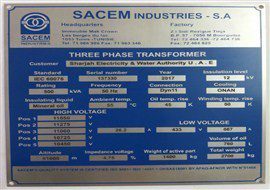 Our company, leader in the Tunisian market, thanks to a creative and innovative team of professionals, is able to design and produce nameplates that meet your needs and exceed your expectations. We understand the importance of a nameplate carrying the name and identity of the company, which makes us committed to creating a plate of high quality that results in attracting a maximum number of customers. Our company constantly updates its commitment to meet the expectations of its customers. In fact, we manufacture personalized plates in aluminum and stainless steel, etc. Moreover, we carry out the engraving on a multitude of materials as well as the 3D printing to measure.
Often used indoors and outdoors, the outdoor nameplate is designed to withstand conditions such as moisture, rubbing, temperatures, hence its resistance. The outdoor nameplate animates and signals an event, commercial operation, exhibition, or other.
Discover also :
To highlight your logo and your image, we have put at your disposal a multidisciplinary and enthusiastic team to listen to you for the classification of your needs and the development of a set of solutions adapted to those needs in an efficient and fluent way. We are at your disposal to fully meet your needs up to the most complex.