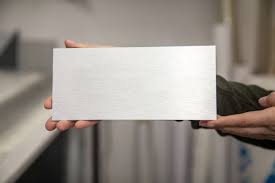 Why choose anodized aluminum sheet for decorative purpose?
Nowadays, aluminum comes in different forms and can be used in many fields, such as protection, packaging and today we talk about decoration through anodized aluminum plates. In this article, we will present to you the reasons why anodized aluminum plates are used for decoration.
What is an anodized aluminum plate?
Starting with aluminum, it is a very light aluminum with a light gray color. Among the advantages of aluminum, it contains a minimal layer of oxidation. This prevents the metal from corrosion. As for anodized aluminum, it allows an increase in the thickness of the oxidation. Also, on the surface of this type of aluminum, the fingers do not leave any traces.
To conclude, anodized aluminum is a type of aluminum developed for decoration and renovation. It meets your aesthetic and practical needs.
5 Advantages of Using Anodized Aluminum Plate for a decorative use 
Apart from the above-mentioned advantages, this section will show you some other advantages of anodized aluminum sheet, such as :
– A light type of aluminum that is easy to move or transport.
– It is a type of aluminum that can withstand different temperatures even the very high ones and it is also resistant to corrosion.
– Anodized aluminum can undergo any kind of maintenance.
– It is a very aesthetic type of aluminum that meets your decoration needs.
– Anodized aluminum contains a layer that prevents fingerprints from being left behind.
What is the purpose of an anodized aluminum plate for a decorative use?
Thanks to its various features, an anodized aluminum plate can be used inside your home or outside for many kinds of decoration and design. So when can you use an anodized aluminum plate?
Anodized aluminum baseboard for decoration
Because cleaning the kitchen is not at all a simple task and is a burden for most people, an aluminum baseboard is the best solution. Indeed, this element facilitates the maintenance of your space. Moreover, the anodized aluminum plate allows you to protect your room as well as the underneath of your furniture especially when you drop small ingredients when you cook. Aluminum is convenient, you can clean your baseboard in seconds.
Furniture ornament with decorative aluminum 
Since the anodized aluminum plate is brushed, it represents an aesthetic aspect that can embellish the furniture and make it more and more modern. Indeed, the installation of custom aluminum plates will modernize and magnify your interior space while improving its design.
What are the other usages?
Since we have already mentioned that anodized aluminum is resistant to all temperatures, you can use it for your outdoor decoration, especially for decorating your garden.
Similarly, you can use aluminum as a frame either around a fireplace or even a stove. Since this material can withstand the highest temperatures, it is possible to install an anodized aluminum plate near a source of high heat.
Anodized aluminum is also used for engraving and signage. You can find engraved plates on the streets that are made of anodized aluminum. The latter is very effective for laser engraving. On the other hand, it is also for painters who want to have a lasting effect.
Currently, aluminum is found everywhere even in your smartphones. Indeed, the iPhone 11 consists of an anodized aluminum frame.
It can also be found in Key chains, door locks, automotive industry, construction industry…
Where can we find an anodized aluminum plate?
Sac marquage offers you customized anodized aluminum plates. As our company is specialized in metal laser cutting, we are at your disposal to prepare the model you want with the shapes and dimensions you designate. In the same way, Sac marquage puts at your disposal the best of its experts to help you with their advice as well as the manufacturing and the delivery in the shortest possible time.